No recent updates in this category.
Why not...
Sam Baker hasn't earned any badges yet... have you?
General

Music

Movies

Television

.... .. width="425" height="350">......>

Books

.. width="425" height="350">......> .. width="425" height="350">......> .. width="425" height="350">......> .. width="425" height="350">......> .. width="425" height="350">......>

Heroes

Duane 'Dog' Chapman, Beth Chapman, Leland Chapman, Tim Chapman and Duane Lee Chapman!
About me: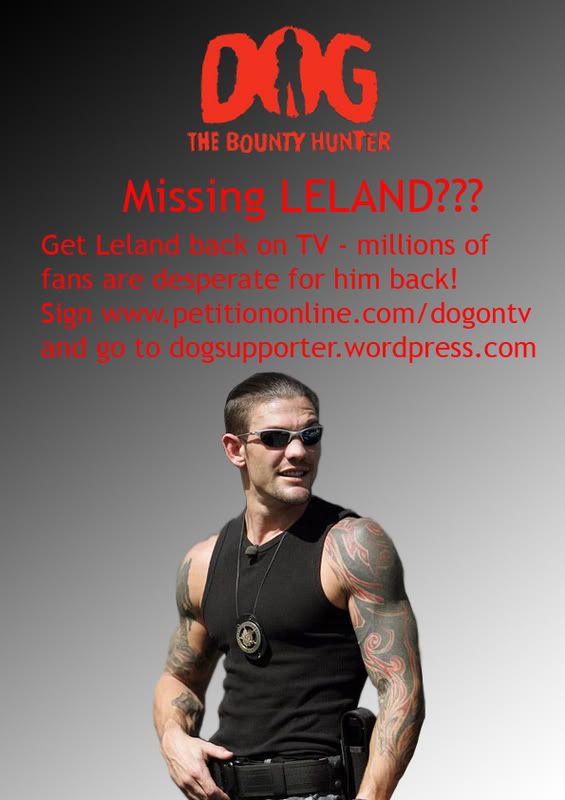 Considered the greatest bounty hunter in the world, Duane 'Dog' Chapman has made more than 6,000 captures in his 27-year career. This highly intense, charismatic ex-con and born-again Christian is the king of comebacks. This modern-day hero served time in a Texan prison. 'I am what rehabilitation stands for,' Dog says. Now on the right side of the law, Dog is tireless in his efforts to bring in the bad guys and encourage them to turn their lives around. Over the years, the list of fugitives Dog claims to have either helped catch or single-handedly brought to justice reads like a who's who of America's Most Wanted, including high-profile rapist and Maxfactor heir, Andrew Luster. Dog credits much of his success to his knack for getting the most out of his informants. 'Seventy percent of all my captures happen because some good ol' American has turned them in by giving me information,' He says. Raised in Denver, Dog is eldest of four children to Wesley and Barbara Chapman. His dad was a welder in the US Navy, while his mother was a Minister with the First Assembly of God who often travel Native American reservations to teach the gospel. Dog currently resides in Hawaii with wife, and business partner, Beth, and three of his children. To many Dog is more than just a bounty hunter. He is a source of inspiration. He is someone who has been on both sides and fought to make it into the light. Dog is the hero. He is the kind of hero who you don't see when you first look, but when you look at the person he is and the things he does, you see the hero that we have come to know and love as DOG!
Fearless and feisty, Beth attributes her tough-as-nails attitude to her mother. It's this attitude which has helped her succeed in the rough-and-tumble business of bail bonds. Beth is a seasoned professional in the family business, she became a licensed bondsman at 21. She was the youngest licensed bondsman in Colorado at the time. The main reason for her joining the bail bonds business, was none other than Dog himself, the best bounty hunter in Denver. She quickly moved up the corporate ladder of the bail bonds business, chasin Dog all the while. After moving into a legislative position at the Bail Association, Beth helped rewrite Colorado bail laws. Her main goal is to raise awareness of the justic system and to see Dog become the Sheriff of a small town one day. Beth feels blessed to have been able to over come the hardships in her life and to be in a position to be able to help others overcome theirs. To Beth, life is all about second chances.
Freeweblayouts.net
, check out these
Myspace Layouts!
Myspace Graphics
..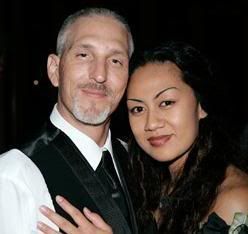 Don't let the name fool you - Tim is no relation to Dog. He is, however, just as committed in the bounty hunting business as Dog. Tim is a third-generation bondsman. He made his first arrest at 14, and never looked back, crediting his mother for teaching him the tough side of the business. Tim has been hunting with Dog for 21 years and considers Dog, without doubt, the world's greatest bounty hunter. Tim prides himself on being a good father and succeeding the bail bonds industry for more than 25 years. His future goals include starting a foundation that helps at-risk children change their lives.
Who I'd like to meet: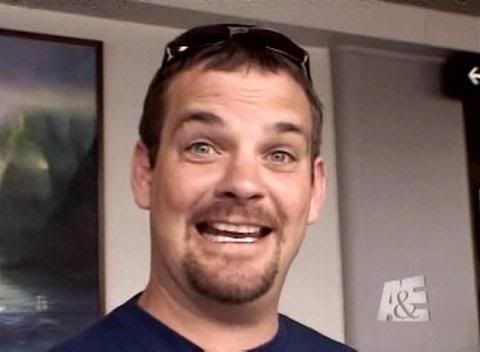 Another crucial member of the bounty hunting posse, Duane Lee II is Dog's second eldest son. They may be working together now, but things have always been so smooth between Duane Lee and Dog. As a young man, he didn't get along with his father. He struck out on his own and first became a carpenter and then eventually a construction contractor. While working, Duane Lee pursued an education to advance his interest in helping families plan their finances and retirement. He now works recruiting and training people to own their own finance companies. After recounciling with Dog, Duane Lee has helped with the bail bonds business. Only recently has Duane Lee put everything on hold to help his father full time. When he is not helping his dad, Duane Lee lives near Colorado Springs, Colorado, with wife Teresa and children Jodi, 13; Jasmine and Jennifer, 11; and Dylan, 10.
Leland Chapman, Dog's third son, is fun-loving and active, enjoying all the activities that Hawaii has to offer, such as spear fishing. But he also knows how to take care of business. He has been helping out Dog since he was 13. When he was 21, he started the Da Kine Bonds in Kona. He currently divides his time between his business, professional boxing, kick boxing and extreme fighting. Life wasn't always great for Leland. As a teenager, he was in a gang in Denver and got in trouble. But he straightened himself out driven by three main influences in his life: his father, Dog; His eldest son, Dakota; and the spirit of Hawaii. Much like his father, Leland cares deeply for his family and feels blessed to have his two sons, Dakota and Cobie, in his life. He shares a close relationship with both parents and sees his mother as not only a parent, but also a friend. When he earns his first million, he has promised her a house right next to his.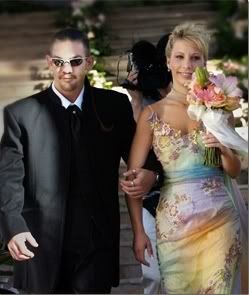 Baby Lyssa as her family calls her is Dog's ninth child, and although technically she isn't the baby anymore she'll always be Leland's and Duane Lee's baby sister. Growing up a Chapman, she has been surrounded by bounty hunting all her life, although she didn't officially join the posse until last year when she turned 18. Lyssa spent her early year in Colorado, then in her early teens moved with her mother to northern Alaska, before joining her father in Hawaii. A Chapman, through and through, family is a big part of Lyssa's life. She considers her daughter, Abbie to be the love of her life. When not hunting with the Posse Lyssa spends most of her time with her daughter, her younger siblings and her nieces and nephews.

The original MySpace Map! Click here to make your own!
..
..
Status:

In a Relationship

Here for:

Networking, Dating, Serious Relationships, Friends

Orientation:

Straight

Body type:

5' 11" / Slim / Slender

Ethnicity:

White / Caucasian

Religion:

Christian - other

Zodiac Sign:

Scorpio

Children:

Someday

Smoke / Drink:

No / Yes

Education:

In college

Occupation:

Student