No recent updates in this category.
Why not...
About me:
.. ..........
..
..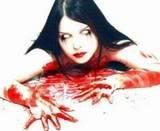 A 40 oz. to freedom is the only chance I have to feel good even though I feel bad.
Catch your breath hit the wall scream out loud as you start to crawl back in your cage the only place where they will leave you alone 'cause the weak will Seek the weaker until they've broken them could you get it back again Would it be the same fulfillment to their lack of strength At your expense left you with no defense they tore it down and i have Felt the same as you, I've felt the same as you, I've felt the same Locked inside the only place where you feel sheltered where you feel safe You lost yourself in your search to find something else to hide behind The fearful always preyed upon your confidence Did they see the consequence when they pushed you around The arrogant build kingdoms made of the different ones Breaking them 'til they've become just another crown Refuse to feel, Anything at all refuse to slip, Refuse to Fall can't be weak, Can't stand still you watch your back, 'Cause no one will you don't know why they had to go This far traded your worth for these scars for your only Company don't believe the lies that they told to you Not one word was true you're alright, You're alright, You're alright
Status:

Engaged

Here for:

Networking, Dating, Serious Relationships, Friends

Hometown:

Wichita

Orientation:

Straight

Body type:

5' 8" / Average

Ethnicity:

White / Caucasian

Religion:

Christian - other

Zodiac Sign:

Leo

Children:

Someday

Smoke / Drink:

Yes / Yes

Education:

High school

Occupation:

1st Party Collections/Entrepreneur

Income:

$45,000 to $60,000
General

I find slirping disturbingly interesting, as well as chip eating, spoon clanking and various other narcissictic forms of eating.

Music

Silverstein
Rage Against The Machine
SOAD
Clutch
Beastie Boys
Drug Store Prophet
Bayside
Deftones
Sublime
Taking Back Sunday
Thursday
Panic! at the Disco
MCR
The Used
Maya
Brand New
Halifax
Hello Goodbye
Blink 182
Sepultura
Atreyu
Maroon 5
Dropout Diaries
Anything else punk metal or hardcore or any combination of the 3.

Movies

Dangerous Lives of Altar Boys
Falling down
Closer
Crash
Magnolia
Garden State
American History X
Harry Potter Series
Etc.

Television

Books

Heroes

It's still Chuck for now. I'm thinking of Changing to Steve Irwin though that dude was a cold son of a bitch.

..

Hello darkness, my old friend, I've come to talk with you again, Because a vision softly creeping, Left its seeds while I was sleeping, And the vision that was planted in my brain Still remains Within the sound of silence. In restless dreams I walked alone Narrow streets of cobblestone, 'Neath the halo of a street lamp, I turned my collar to the cold and damp When my eyes were stabbed by the flash of a neon light That split the night And touched the sound of silence. And in the naked light I saw Ten thousand people, maybe more. People talking without speaking, People hearing without listening, People writing songs that voices never share And no one dared Disturb the sound of silence. "Fools" said I, "You do not know Silence like a cancer grows. Hear my words that I might teach you, Take my arms that I might reach you." But my words like silent raindrops fell, And echoed In the wells of silence. And the people bowed and prayed To the neon god they made. And the sign flashed out its warning, In the words that it was forming. And the sign said, the words of the prophets are written on the subway walls And tenement halls. And whisper'd in the sounds of silence."
East High

Wichita,Kansas

Graduated:

N/A

Student status:

Alumni

Degree:

In Progress

1996 to 2000