Play

Play Next

Add to queue
Play

Play Next

Add to queue

105 plays

Play

Play Next

Add to queue

48 plays

Play

Play Next

Add to queue

23 plays

Play

Play Next

Add to queue

17 plays

Play

Play Next

Add to queue

34 plays
Genre: Dub / Grime / Hip Hop

Location Roubaix - London, Fr

Profile Views: 49824

Last Login: 11/16/2012

Member Since 12/7/2005

Website www.AlouetteStreet.fr

Record Label Alouette Street records

Type of Label Indie

Bio

Booking: booking@breakprod.com Facebook: www.facebook.com/EDSIK

Members

Influences

Sounds Like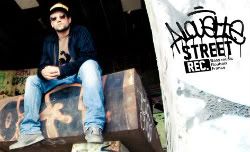 Rocked by the hiphop and reggae, living with a collective of party promoters, Edsik came naturally to music. He started to practice turntables with techno sounds. His road crossed the one of pioneers such as Liza n'Elias, Christian Voguel, Angel Molina or Laurent Garnier…
Fastly he fall in love with Big Beat & Breakbeat, the sounds of the London producers complete his influences. After several meetings, he finally launches into the hip-hop and becomes a member of a rap group, Bastion Soudé. Together, they make several tracks and stage on the local scene.
But, caught by his affinity for electronic sounds, it's in the Drum n 'Bass that he finds the perfect compromise. The dates follow: Lille, Brussels, Antwerp, Barcelona ... We could have seen him alongside BIG RED, ADAM F, ROM1, TRUE PLAYAZ, J-STAR, HONEY BROWN, BROTHER CULTURE... 
With his knowledge of machines and computers, Edsik quickly comes to the production of Drum n'Bass tracks, but also electro-hip hop instrumentals. Working the sample with ingenuity, he produces inspired tracks, which have been used for Skate, Graffiti, and African hip-hop DVDs. He collaborates with many artists (scratchers, MCs ...), including Boulaone, guitarist Derouich Mohammed and the famous dancehall MC BAD GYAL CE'CILE (Kingston).

In 2007 he took part in the French-African project Trans West Africa. From this residence is born a production between Mauritanian traditional musicians and French producers, and a concert at the French Cultural Center in Nouakchott.

 He also work on instrumentals, mixtapes, and occur alongside Dinner at the Thomson's (FR-US), Maxxo, Mc DURRTY GOODZ (UK), WARRIOR QUEEN (UK JAM) MILLION DAN (UK), INJA (UK), FLOW DAN & RIKO (Roll deep UK) RUFF SQWAD (UK)...
He is preparing for a live drawn from many influences (hip-hop, electro, jungle, dubstep), and combining various medias (machines, turntables, Serato, video).
Free Download: www.AlouetteStreet.fr
02:19 | 54 plays | Oct 27 2010