Christine Dolce hasn't earned any badges yet... have you?
General

Business, Booking me for Promotions, Modeling/Acting Work or Hosting Events,
Email Me at:
ForbiddenBusiness@gmail.com



Twitter
www.twitter.com/
Christine_Dolce
Click Here

Facebook
www.facebook.com/
OfficialForbiddenMyspace
Click Here





My Media Appearances:

--Spokesmodel for Peta2 in November 2008 titled, "Christine Dolce Forbids Fur"

..


..
See more Christine Dolce at peta2.com


--Featured on the cover of Cause A Scene magazine in October 2008.

..

--Nominated "Internet Hottie" at the 2008 Spike TV Guys Choice Awards

..

--Appears in the 2008 Pennywise Music Video, "Western World"

--Appears on the cover of FHM Turkey magazine in 2008

--Appears on the cover of FHM Europe magazine in July 2007

--Appears on the cover of the worldwide 2008 Guitar Buyer's Guide

--Appears in 2008 Revolver and AP magazine for Peta2 and Skelanimals

--Award winner for the 2007 SPIKE TV 1st Annual Guys Choice Awards that aired on SPIKE TV on June 18th, 2007.

--Appeared in EMI/Virgin recording artists, The 69 Eyes music video, "Never Say Die" as well as gracing the cover of their worldwide release album titled "Angels".

--Appeared in an EA Sports March 2007 video game for Def Jam: ICON.

--Made the #28 spot in the 2007 Askmen.com Top 99 Women list

--Recipient of the 2007 Advertising Age Magazine "Marketing 50" Award

--Spokesmodel for the Axe Deodorant's Gamekillers Myspace campaign

--Jamie Kennedy's MTV series Blowin' Up

--The Tyra Banks Show

--Vanity Fair

--Playboy, October 2006 celebrity pictorial

--Stuff

--Maxim Espanol

--Business 2.0

--The Economist

--Wall Street Journal

Music

When life was as simple...
as a good love song.
"I am a thing of beauty."
--Frank Sinatra

Movies

"GOONIES NEVER SAY DIE."

Strength=4)"> "Everything here is eatable. I'm eatable, but that my children is called cannibalism and it is frowned upon in most societies."
-- My lover, Willy Wonka..

Television

Heroes

Je meure de faim pour toi, mon amour.

Angelina
ForBiddeN twitter.com/Christine_Dolce has 2203338 friends.
Play
Play Next
Add to queue
About me:
..
.. .. ..
Hey guys!

Be sure to pre-order my 2011 calendar to receive a discount & free shipping! I'm the cover girl & also in 2 months along with some sexy ladies! Click this link to pre-order my 2011 calendar! -----> http://bit.ly/9qq2Dm Use promo code: Christine6 to receive a discount & free shipping!
xo Christine
Get my exclusive Twisted Elegance Men's and Women's clothing, jewelry, accessories and Christine Dolce signed mags and posters!

Click the link below to shop! www.twistedeleganceclothing.com

To Buy these NEW Belt Buckles click HERE

Click the banner to get a signed copy of my Playboy issue!
2008 Guitar Buyer's Guide
FHM Europe July 2007
Stuff Magazine 2006
..

I'd EAT you ALIVE.

I'm your Worst Nightmare...
But your Best Dream.



..IT'S A STRANGE DESIRE...

BUT AN INFLICTING WOUND.

..THIS IS HOW I'M WIRED...

I am DEEPER than you think.

If you would like to contradict me, I'm game.

I can most likely figure you out within 5 minutes of having a conversation with you.

I hunger to be an obstruction of your mind.

I thirst for you to figure me out.


You have now entered my masquerade.

You can uncover your facade.



I believe myself to be genuine and I would never betray the ones I love.

I value my family and those who are REAL.

I like to be fascinated by the anomalous.


I am constantly thinking and I love to write poetry.

I have Loved... Lost... and Learned.

The three things that every soul should feel.

I yearn for those that put a smile on my face.

I crave for the one that will give to me what I will give back.

I do not belong in anyone's Virus.


Satisifaction is found on my own.

Don't Lust for what you See...

Desire what you know.

--Christine Dolce




Truth and love are my law and worship;
Form and conscience are my manifestation and guide;
Nature and peace are my shelter and companion;
Order is my attitude;
Beauty and perfection are my attack.


It's a look of Entrapment... that may be Hazardous to your Health.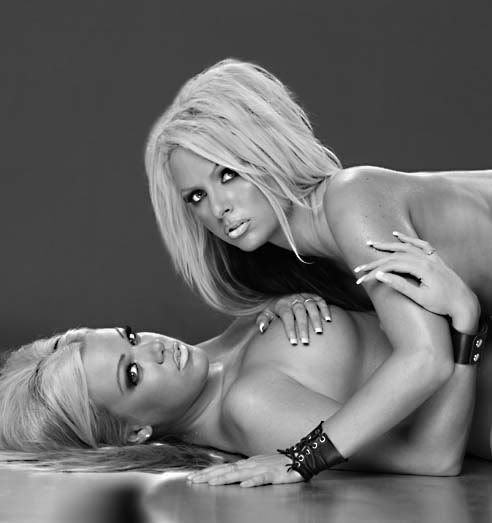 Check me out on E! Byte Me: 20 Hottest Women of the Web

Christine Dolce against Animal Cruelty for PETA2


Christine Dolce shooting with Michael Vincent


Christine Dolce Christmas shoot with Michael Vincent



Forbidden Realities Episode 1

Forbidden Realities Photoshoot

Forbidden Radio Halloween Edition

Forbidden Photoshoot with Question Marc

Cool video made by a fan!



Behind the Scenes Peta2 Photo Shoot

Christine Dolce featured in The 69 Eyes music video "Never Say Die"

Behind the scenes at the SPIKE TV Guy's Choice Awards








To feel PAIN

sometimes can be good




it MEANS


you are still ALIVE.



MEOW.

LETTERS, FANMAIL, & SWAG CAN BE SENT TO:
Christine Dolce/Forbidden
7071 Warner Ave. #F723 Huntington Beach, CA 92647

*I love receiving music submissions from bands, hot clothes, jewelry and accessories that I might just use in a shoot.

IF YOU'RE INTERESTED IN BUSINESS, BOOKING ME FOR PROMOTIONS, MODELING/TV WORK OR CLUB APPEARANCES, PLEASE E-MAIL ME AT ForbiddenBusiness@gmail.com



..
Status: Single
Here for: Networking, Dating, Friends
Orientation: Straight
Height: 5' 7"
Religion: Christian - other
Zodiac Sign: Virgo
Occupation: Model/Actress/Fashion Designer/Entrepreneur
www.twistedeleganceclothing.com