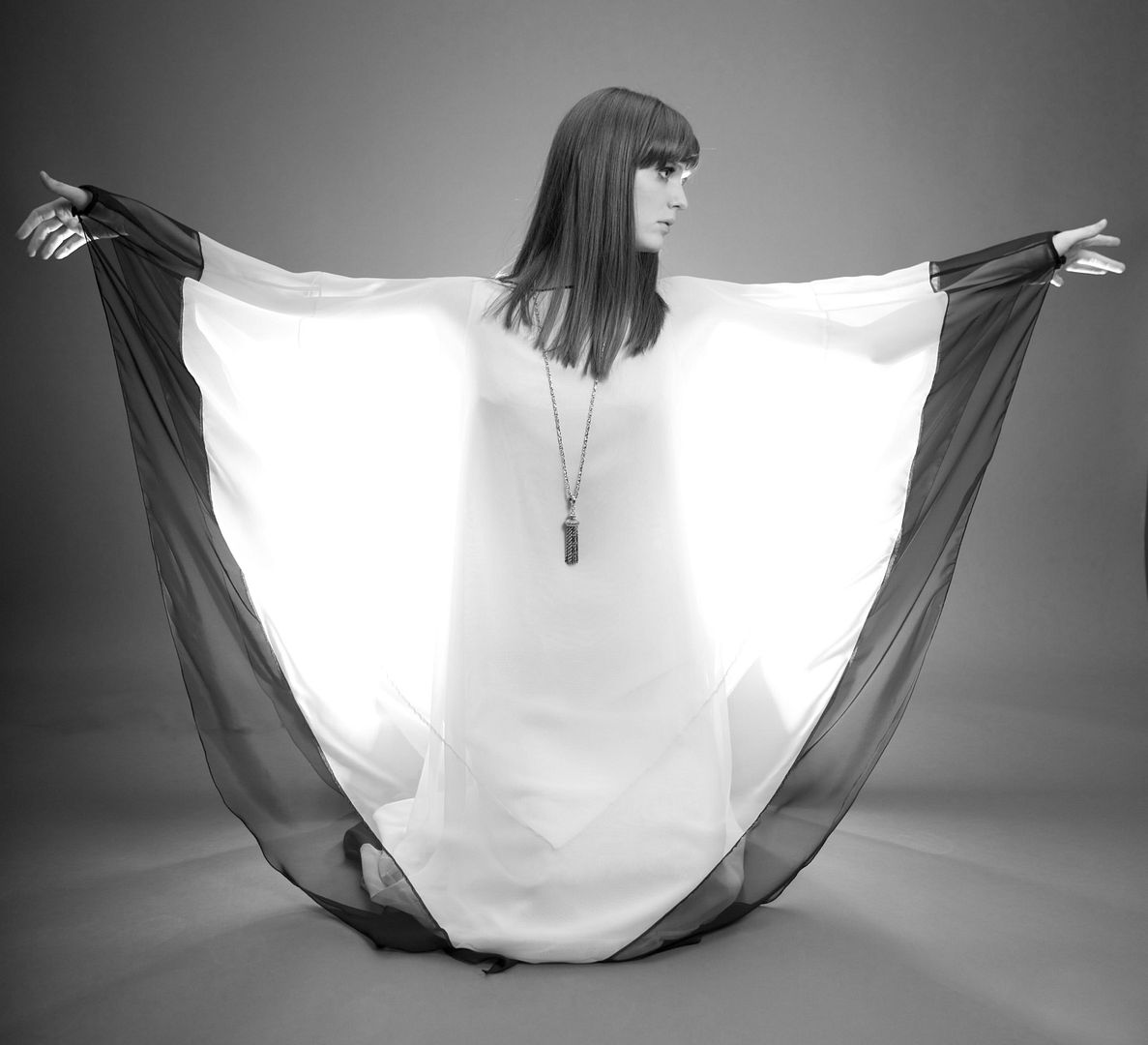 Play

Play Next

Add to queue
Play

Play Next

Add to queue

712 plays

Play

Play Next

Add to queue

769 plays

Play

Play Next

Add to queue

377 plays

Play

Play Next

Add to queue

42 plays

Play

Play Next

Add to queue

28 plays
BIOGRAPHY:
NEW MINI-ALBUM
White Rabbit (2010)
"…frankly outstanding…weaving multi-layered loops of eerie piano stabs, vintage organ trills and a voice to hypnotise, soothe and start in equal measure."
- Venue Magazine

"…fuzzy and dreamy and dark and fast and running and lost, all great things to happen whilst listening to a record. 'White Rabbit' is a success that should be shared…"
- Unpeeled

"she hypnotises the listener with her voice that has an abundance of theatre about it."
- Rock Society Magazine


Amid an angular web of bubble wrap and bottle cap beats, Bristol musician and former student of the classical avant-garde, Hazel Mills, plays her looper like a beloved old parlour piano, fluidly flexing across its array of dials, faders and footswitches. Her immaculate poise and posture is only outshone by the beguiling layers of vintage organ tones, wonky pianos, junk shop percussion and haunting vocal loops she creates. Whether playing solo or with her band, her live shows leave audiences mesmerised.
Her new mini-album,
White Rabbit
(Xpress Records), melds the darker side of 60's psychedelia, 50's sci-fi electronics and spaghetti western fuzz with her soaring vocals and layered loops, sounding like the bastard spawn of Grace Slick and the BBC's Radiophonic Workshop. The follow up to her 2007 debut,
Butterfly
, also produced and co-written by TJ Allen (AKA
Aesoteric
), was recorded in the sweeping hills of the Welsh countryside at Rockfield Studios and mastered at the legendary Abbey Road during summer 2009 with engineer Michael Boddy, bassist Bradley Hemsell (Brenda, Olmec Diagram), drummer Jim Davey (ex-Halo) and multi-instrumentalist Greg Stoddard.
White Rabbit
draws influence from a wide spectrum of the arts – German expressionist film, the primal choreography of Mary Wigman, and innovative artists like The Velvet Underground, Fifty Foot Hose, Grizzly Bear and Nick Cave. From the Delia Derbyshire-style beats and warm pulsing Mellotron of 'See You Running', through to the clattering rhythms and Bad Seed-sleaze of 'Eyelashes', the record sways balefully between dark and light, drawing to a devastatingly nauseous crescendo with new live favourite, 'Less Haste, More Speed'.
Hazel's visual approach to performance stems from an early love of theatre and 1960s Experimental Art Music. A decade and a half of classical training had left her frustrated with the limitations of traditional musical theory, but whilst studying at university, she discovered more leftfield risk-taking composers such as Morton Feldman and Terry Riley. Intrigued by Feldman's spontaneity and the hypnotic repetition of Riley's work, she specialised in 20th Century Experimentalism and graduated with a First-Class Honours degree in Performing and Visual Arts.
Alongside her own work, in late 2007 Hazel was approached by Andy Mackay of Roxy Music to join his new project,
The Metaphors
. She spent much of 2008 recording and touring with the "Avant Garde supergroup", which also features Roxy drummer The Great Paul Thompson, renowned harpist Julia Thornton and TJ Allen on guitar and laptop. Their debut album
London! New York! Paris! Rome!
(Metaphoric) recorded at Real World and produced by TJ Allen and Michael Boddy, was released in February 2009 to critical acclaim.
Genre: Alternative / Concrete / Psychedelic

Location Bristol, Southwest, UK

Profile Views: 61328

Last Login: 4/1/2012

Member Since 2/2/2006

Website www.hazelmills.com

Record Label Xpress Records

Type of Label Indie

Bio

Members

Influences

Sounds Like
CONTACT:
&nbsp &nbsp

&nbsp &nbsp

&nbsp &nbsp

&nbsp &nbsp &nbsp
General:
info@hazelmills.com
Press:
Cat Hockley @ Fifth Element PR -
cat@fifthelement.biz
Radio Promotion:
Adam Fisher @ Fake Media -
adam.fisher@fakemedia.com