General

Your results:

You are Spider-Man

| | | |
| --- | --- | --- |
| Spider-Man | --- | 70% |
| Catwoman | --- | 65% |
| Wonder Woman | --- | 65% |
| Robin | --- | 62% |
| The Flash | --- | 55% |
| Hulk | --- | 55% |
| Superman | --- | 50% |
| Green Lantern | --- | 50% |
| Batman | --- | 50% |
| Iron Man | --- | 50% |
| Supergirl | --- | 45% |

You are intelligent, witty,
a bit geeky and have great
power and responsibility.



Whose your Vampire personality? (images)
created with QuizFarm.com
You scored as Marius in 2008

You are the quiet cool. You are so mellow people are lulled into a false sense of security. When you are pissed god help anyone who crosses you? Taken test 2012



| | | |
| --- | --- | --- |
| Marius | | 100% |
| Akasha | | 92% |
| Deacon Frost | | 83% |
| Lestat | | 83% |
| Blade | | 75% |
| Angel | | 67% |
| Armand | | 58% |
| Dracula | | 50% |
| Louis | | 42% |
| Spike | | 33% |




..
You Scored as Marius also in the year 2009

You are the quiet cool. You are so mellow people are lulled into a false sense of security. When you are pissed god help anyone who crosses you?



..

..
You Scored as AngelIn 2010

Yep you are the cute dark and oh so mysterious one. It takes people awhile before they know you. You have a scary past that you try to make amends for. Good luck with that!



..

...... You Scored as Marius You are the quiet cool. You are so mellow people are lulled into a false sense of security. When you are pissed god help anyone who crosses you? Marius 92% Deacon Frost 75% Dracula 75% Blade 67% Lestat 67% Akasha 58% Armand 50% Spike 50% Angel 42% Louis 33%

Music

People are often unreasonable,

illogical and self-centered; Forgive them anyway. If you are kind

,

people may accuse you of selfish

,

ulterior motives; Be kind anyway. If you are successful

,

you will win some false friends and some true enemies; Succeed anyway. If you are honest and frank

,

people may cheat you; Be honest and frank anyway. What you spend years building

,

someone could destroy overnight; Build anyway. If you find serenity and happiness

,

they may be jealous; Be happy anyway. The good you do today

, people will often forget tomorrow; Do good anyway. Give the world your best and it may never be enough; Give the world your best anyway. You see,

in the final analysis

, it is between you and God; It was never between you and them anyway. - Mother Theresa

Movies

~Matrix (Trilogy) ~Chain Reaction ~Constantine ~candy ~Hitman ~I now pronounce you Chuck and Larry ~National Treasure 1 and 2 ~Charlotte's Web ~ Bridge to Terabithia ~John Rambo ~Death Sentence ~Jesse James ~Alivin and the Chipmunks movie ~Twisted ~Replacements ~Point Break ~Devil's Advocate ~A walk in the clouds~ ~~Patriot~~Signs~~Lethal Weapon ~NEXT ~National Treasure ~Ghost rider ~Face OFF ~Treasure hunting ~Wind talkers ~The Rock ~Con Air ~City of Angels ~Lord of War ~The family man~ ~Armageddon ~ ~Pulpfiction ~Tears of the sun ~The Sixth Sense~ ~~Troy ~Ocean's Eleven ~Meet Joe Black ~Spy Game ~Sleepers ~A River Runs Through It~ ~~Cocktail ~Far and Away ~Top Gun ~The last Samurai ~Minority report ~The Firm ~A Few Good Men ~War of the worlds ~Risky business~~ ~Mission:Impossible (Trilogy) ~Rain Man~~ ~Pitch black ~The chronicles of RIDDICK ~xXx~ ~Fast& the furious ~saving private Ryan ~A man apart ~hit man ~~The Postman ~~Water World ~The bodyguard ~Dragonfly ~Dances with wolves ~Robin Hood ~A Perfect world ~Coyote Ugly ~The clan of the cave bear ~The Cave ~North and south.~~

Television

Books

Heroes
Play
Play Next
Add to queue

Play
Play Next
Add to queue

Play
Play Next
Add to queue

Play
Play Next
Add to queue

Play
Play Next
Add to queue
About me: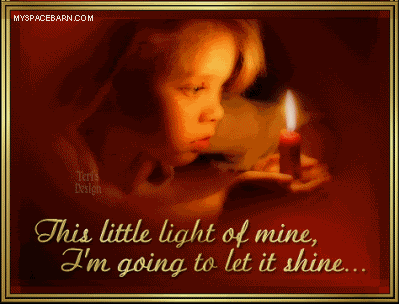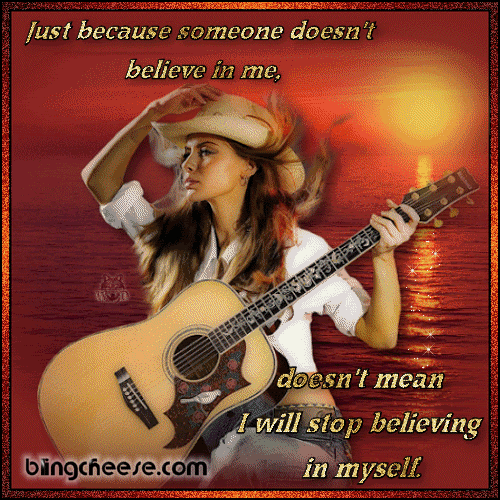 |

Naruto Comedy 2 (Shippuuden)
..
href="http://www.msplinks.com/MDFodHRwOi8vdmlkcy5teXNwYWNlLmNvbQ==" target="_blank">
..
Get
myspace layouts
..
Who I'd like to meet:
~~Isaiah 64:4~~ For since the beginning of the world men have not heard, nor perceived by the ear, neither hath the eye seen, O God, beside thee, what he hath prepared for him that waiteth for him. ~~Matthew 26:41~~ Watch and pray, that ye enter not into temptation: the spirit indeed is willing, but the flesh is weak. ~~Revelation 21:4~~ And God shall wipe away all tears from their eyes; and there shall be no more death, neither sorrow, nor crying, neither shall there be any more pain: for the former things are passed away.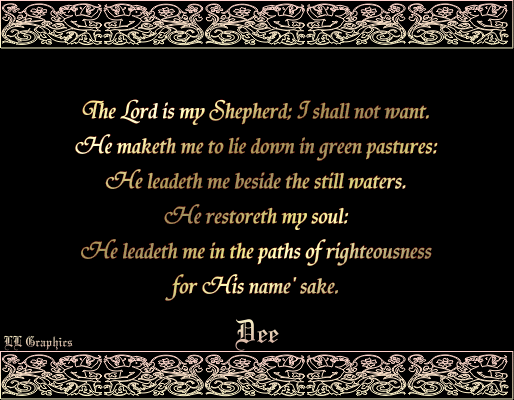 ON THE WINGS OF PRAYER Just close your eyes and open your heart And feel your worries and cares depart, Just yeild yourself to the Father above And let Him hold you secure in His love... For life on earth grows more involved With endless problems that can't be solved~ But God only asks us to do our best, Then He will "take over" and finish the rest... So when you are tired, discouraged and blue, There's always one door that is open to you~ And that is the door to "The House of Prayer" And you'll find God waiting to meet you there... And "The House of Prayer" is no farther away Than the quiet spot where you kneel and pray~ For the heart is a temple when God is there As we place ourselves in His Loving care. And He hears every prayer and answers each one When we pray in His name "Thy will be done"~ And the burdens that seemed too heavy to bear Are lifted away on "the wings of prayer."
Status: Married
Here for: Serious Relationships, Friends
Hometown: your town
Orientation: Straight
Body type: 5' 4" / More to love!
Ethnicity: White / Caucasian
Religion: Christian - other
Zodiac Sign: Taurus
Children: Proud parent
Smoke / Drink: Yes / Yes
Education: High school
Occupation: slave to my self!!
Income: Less than $30,000