No recent updates in this category.
Why not...
Hellkats Jewelry hasn't earned any badges yet... have you?
General

Many and varied.

Check out our webstore at

www.hellkats-la.com

!

Get 15% off all merchandise ordered by typing "myspace discount" in the "comments" section of the checkout page. As this is a private discount, it will not show up on your order- but you WILL get it! ***BONUS!!!*** Merchandise orders over $50.00 get $5.00 off shipping- so you could get 20% ++ off of your order! All jewelry comes in hotstamped logo pouches- perfect for gift giving!!! <br

Music

Movies

Books

Is Varla a book? Kurt Vonnegut, Hunter Thompson, other odds and ends.... Sunday Times crossword puzzles are a scary addiction of mine.

Heroes

Wonder Woman (gotta love those bracelets); all my wonderful friends and supporters. The amazingly talented and handsome Boy of Blue (and very old friend), Wayne Martin Belger... his pinhole cameras are conceptual, mechanical and artistic masterpieces!
Hellkats L.A. Jewelry and More! has 26147 friends.
Play

Play Next

Add to queue
About me:
..
WWW.HELLKATS-LA.COM
Who wears Hellkats L.A. jewelry? In no particular order, here's a few names (no, I'm not name dropping- these people all bought and/or WEAR my work). I'm still working on this list, so let me know if you're not on it!!
DERBY DOLLS WORLDWIDE (Especially the L.A. Derby Dolls)!!!!!!!
Lemmy- Motorhead
Rachel Varla- Magazine Publisher Extraordinaire
Kat Von D.- Tattoo Artist/ Diva!
Tura Satana- Legendary goddess!
Heidi Klum- Model
Kim Bassinger
Mistress Persephone- The original Sick Chixxx
Masuimi Max- Model/ Personality (and a whole lot of it!)
Pete-Vibrators (he even rescued his Knuckle Dusters after a brawl!)
*Paul Raven -RIP- Ministry/ Killing Joke/ Mob Research
Animal- Anti-Nowhere League
Steven Tyler- Aerosmith
Danilo- Celebrity Hairstylist
Texas Terri- Rock Chick Extraordinaire
Drew Barrymore- She loves butterflies! and roller derby!
Whoopi Goldberg- Sporting the Record Insert pendant on The View 4/1/09
Boy George- Doesn't every D.J. need a record insert pendant?
Tequila Mockingbird- L.A. Punk Legend and big sister!
Heidi Minx- Punk Rock Domestics
Kamilla Vanilla- Horrorpops/ Punk Rock Domestics
ALL the hot women of CIVET
Susan Dynner- Producer/ Director of "Punk's Not Dead- The Movie"
Juliya- FUSE TV
Metal Sanaz- Metal host!!
Emily Marilyn- Model
Morat- Kerrang! writer and photographer
Lisa Petrucci- Rockin' Redheaded Arteest!
Danny B. Harvey of 13 Cats and Lonesome Spurs rocks it!
Billy Bones- Skulls/ The Billybones
3rd Degree Burns of Deadbolt, "the scariest band in the world"!
Kevin Staab- Pro Skateboarder
Glam Country Queen Tonya Watts
Dirty Donny- Lowbrow Artist
Strangy- Klingonz
Daniel of the Rezurex has sported the Big Skull ring forever!
Flava Flav- Public Enemy
Sultry Colleen from Devil Doll
Chris Morris- Indie 103.1 DJ and music writer
Ashley Fontenot-Photographer
My Ruin- Rockin' Tarrie B.!
Brian from Longway got married in Hellkats L.A. jewelry!
Dinah Cancer- 45 Grave
Jim Rose- Circus Sideshow Empresario
Mia Tyler- Model
Steven Marque- Lords
Christine D. aka Forbidden
Alain Whyte-Morrisey's Band/ Red Lightning
Miley Cyrus
See my "Represent!" folder for more pics!
Members of:
Aerosmith
Adicts
The Damned
Vibrators
Anti-Nowhere League
Chix Pack
Broken Bones
The Real McKenzies
Go Betty Go
Goldblade
Demob
Objex
Horrorpops
Klingonz
Soda X
Phantom Rockers
Electric Frankenstein
Throwrag
Motochrist
My Ruin
Charlie Horse
Go Getters
Crank County Daredevils
Wardogs/ Lucky Stiffs
The Snake Handlers
Fireball Ministry
A Pretty Mess
Skunx
LADS
DMS
Click the banner below to visit the webstore!
Want your name or pic here? Let's see you sporting the jewelry!
Visit our online home to see everything we have available!
SOME EXAMPLES OF MY WORK- AND YES, EVERYTHING IS SOLID HAND CAST NICKEL-FREE STERLING SILVER!
Our sterling silver "brass knuckles" measure 2 and 1/16" wide by 1 1/8" high, and can be worn with the chain through any of the holes.
This ring measures 1 3/16 inch in length by 7/8 inch in width, and rises an impressive 5/8 inch above the finger. It tapers to 1/4 inch on the underside for a comfortable fit.
Our record insert pendant measures 1 1/2" wide, and 1/16" thick.
Our feathered heart measures 1" from top to bottom and 1 5/16" in width... and it's over 1/8" thick.

Our smiling anime katgirl measures 1 1/4 inch high (without bail), 1 1/8 inch in width and nearly 1/4 inch thick (with some hollowing in the back for comfort).

Our sterling razor blade pendant measures just over 2 inches from top to bottom, and just under an inch in width.
The swallow measures 1 7/8" wide x 1 3/8" high x 1/8" deep (the thickness of two quarters!), and is paired with our nautical stars on an anchor- link chain finished with a toggle clasp.
Handmade to order. Also available with the X-Bone pendant or Anchor pendant in place of the swallow.
I make killer sterling silver jewelry! Others might imitate my look, but they'll never have my style! ;-) I do it the DIY way- nobody else's money, nobody else's ideas. I've lived in L.A. my entire life, and got into the music scene in 1980. I love my friends, my cars and my cats.... don't ever mess with any of them, or you'll feel the wrath! I'm very generous and I was raised to be charitable. I know how to share. Some people take this the wrong way, and think I want something from them- I don't. Others think they can take advantage of this quality- they can't. I've got amazing Karma..... don't ever get on my bad side (seriously) or my Karma will even things up. Actually, I've gotten pretty mellow in my old age.... most of the time.... I'm self employed, so weekday/weekend doesn't mean a whole lot, I like to go out and catch live music as much as my abused body will let me. I like dark, semi- seedy bars with eclectic jukeboxes. I have no sense of time. I talk to strangers far too often. I love vinyl, and still own 5000 records (yes, they take up a lot of space). I dislike talking on the phone more than necessary- I prefer to talk face to face. You only live once, so try to have some fun while you're here. Jump and the net will appear.
Visit my rockin' friends!!!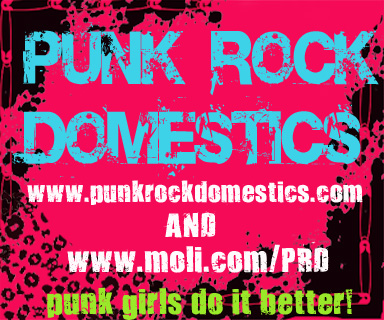 ************UPCOMING SHOWS WE RECOMMEND********** PLEASE READ ABOUT GEORGE TABB'S ORDEAL AND HELP...I DID, AND YOU CAN TOO!
..
Who I'd like to meet:
Spread the word- the new Skully Speedskate is in stock, and there's a 20% discount for VERIFIED Rollergals!!!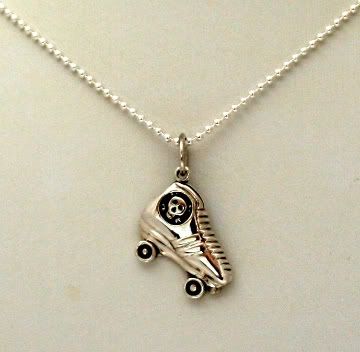 Friends, partners in crime, fun gals and guys who leave the drama at home! Are you up to it? I love meeting new people, but I'm terrible at names. Please be patient with me- it's nothing personal.
I will not add any more MySpace Groups- I can't keep up with the ones I'm already in!
BANDS/ profiles... unless I know you, I won't add your band page. If you want me to know you, read the section under *music*.
IF YOU'RE UNDER 18, I will not add you to this page unless you are a bona fide customer of Hellkats L.A.- if you want to be part of the Street Team or want be kept up to date about what we're up to, please join the Group!
http://groups.myspace.com/HellkatsJewelry
Status:

In a Relationship

Here for:

Networking, Friends

Hometown:

All over Los Angeles

Orientation:

Straight

Height:

5' 6"

Ethnicity:

White / Caucasian

Zodiac Sign:

Leo

Smoke / Drink:

No / No

Education:

Post grad

Occupation:

Jeweler, kat wrangler
California State University-Northridge

Northridge, CALIFORNIA

Graduated:

1993

Student status:

Alumni

Degree:

Master's Degree

Major:

M.S. in Counseling, School Psychology

1990 to 1993

University Of California-Los Angeles

Los Angeles, CALIFORNIA

Graduated:

1990

Student status:

Alumni

Degree:

Bachelor's Degree

Major:

Psychology

Clubs:

UCLA Radio- KLA

1984 to 1990
Hellkats L.A. Sterling Silver Jewelry

Los Angeles, CA US

Magnanimous Ruler

Since the day I started the company

Troup 666

Los Angeles, CA US

Den Mother

Whenever needed!!