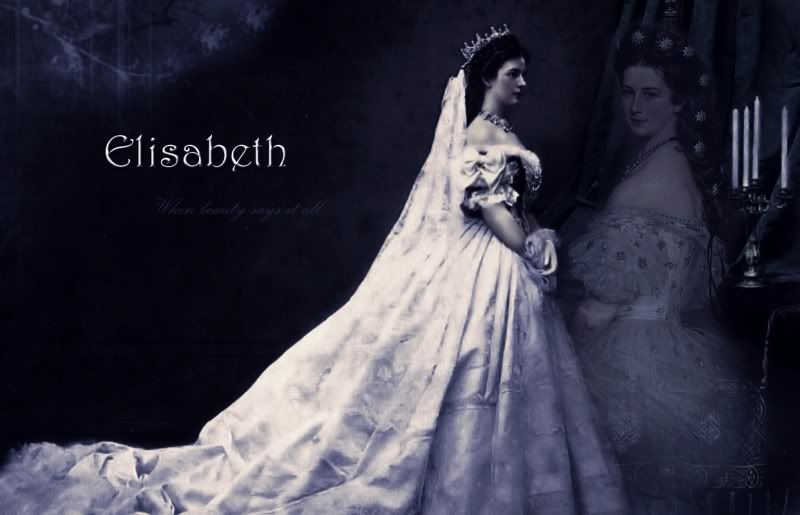 Play

Play Next

Add to queue

Play

Play Next

Add to queue

Play

Play Next

Add to queue

Play

Play Next

Add to queue

Play

Play Next

Add to queue
General

Ich will wie eine Flame sein und bin wie der Schnee.. Ich will eine Wolke sein und bin ein dunkler See...

Music

Chansons

,

Tribal and Belly Dance music

,

Hindi music

,

hungarian folk music

,

english folk music also

, actually I love the traditional music of so much countries.. all the Tomb Raider videogame music.. I love some music from operas and musicals.. soundtracks,

new age music and also some Christian music.. art songs.. classical

,

instrumental and ambiental music. Musical Elisabeth (With Pia Douwes)

,

Belladonna

,

John Dowland

,

Sarah Brightman

,

Luminor

,

Alfred Deller and The Deller Consort

,

Ute Lemper

,

HIM

,

Marlene Dietrich

,

The Rasmus...

Movies

Some of my favorites are: Devdas

,

Pan's Labyrinth

,

Le Violon Rouge

,

Perfume

,

Sissi

,

Ludwig II

,

Mayerling

,

Elizabeth I 1y2

,

La pasion de Cristo

,

Umrao Jaan

,

The Lovely Bones

,

The Fountain

,

A midsummer night's dream

,

A Christmas Carols

,

Callas&Onassis

,

Hum dil de Chuke Sanam

,

The adventures of Pinocchio (Steve Barron)

,

All Disney movies (and I love all the princess)

,

Immortal Beloved

,

Les Miserables

,

The Mistress Of Spices

,

Queen of the damned

,

Interview with the vampire

,

Barbie movies of princess

,

Apocalypto

,

El Jardin Secreto

,

The Time Machine

,

the japanese horror movies

,

fantasy movies

,

Bollywood

,

and Tim Burton..

Television

Books

I've read books from Anne Rice,Nancy Kilpatrick,Edgar Allan Poe,H.P.Lovecraft,J.Sheridan Le Fanu,Oscar Wilde,Elisabeth wider willem of Brigitte Hamman.. I read all about Sisi, her poems, audiolibros de Jorge Bucay.. I also read about psychology, religion.. zen, apocalypse or reincarnation. But the best book and the deepest, the most beautiful is the Bible.. it's the only book that can give you so much wisdom.

Heroes

Sisi...Alfred Deller...Belladonna...Rachel Brice, Aishwarya Rai
About me:
I'm an undescribable person.. I'm always searching for my soulmates, sweet companions.. and sometimes when I have all I feel empty and when I feel full it's when I don't have 'nothing' just myself.. I've created a kingdom.. or maybe they're just walls.. I find a deep forest of solitude in my mind when I can have peace.. other times I feel like I've reach my golden dawn and I'm in joy.. other days I'm miserable.. I wait for my Saviour to come.. and wait for more wisdom, I just want to be happy in this life like everyone.. but I end being an enigma for them and I'm always alone..
Who I'd like to meet:
Luminor,Belladonna,Viona,Jorge Bucay,Aishwarya Rai! To a lot of persons I love, and to some of my myspace friends!
Status:

Single

Here for:

Friends

Orientation:

Straight

Body type:

5' 8" / Average

Ethnicity:

Latino / Hispanic

Religion:

Christian - other