Play

Play Next

Add to queue
Play

Play Next

Add to queue

40 plays

Play

Play Next

Add to queue

25 plays

Play

Play Next

Add to queue

20 plays

Play

Play Next

Add to queue

2,406 plays

Play

Play Next

Add to queue

3,594 plays
Genre: Hip Hop / Reggae / Roots Music

Location Atlanta/Tortola/Virgin Islands, Georgia, Un

Profile Views: 169983

Last Login: 2/27/2013

Member Since 1/23/2007

Website WWW.KINGZBREAD.COM

Record Label I'ncient Creations/Entertainment

Type of Label Indie

Bio

Members

.. .. .. .. .. ...... .. .. .. .. .. .. ...... .. ............ ..

Influences

...... .. .. .. .. .. .. ..

Sounds Like
02:45 | 10 plays | Sep 18 2010
Bio:
.. .. Twenty-eight year old Spla-I-Jah was born on the beautiful island of Tortola, BVI on August 25,1982. At age 5, he moved to St. Thomas, U.S. Virgin Islands with his family.
It was in the third grade while playing the clarinet in the Lockhart Elementary School Band, which cultivated his interest in music. Artists in his father's roots reggae collection, which included the late greats' Bob Marley, Jacob Miller, Culture, Peter Tosh and inspirations from fellow Virgin Islanders aided him in developing a style of his own.
By age 15, after being a part of the Adelita Cancryn Junior High School choir class, Spla-I-Jah began chanting about his life experiences in schools and in the ghettos. As the struggle persists, Spla-I-Jah observed carefully, with a positive mission in mind.
At age 17, Spla-I-Jah determined to pursue a career in reggae music. "Reggae to me is like food to the brain, just like we need food to survive in this physical realm, the brain needs music to relax the body from its daily work." "It's now time for de upcoming youths to stay focus and help burn this spiritual fire against mystery Babylon. Let's build to go to Africa.
Spla-I-Jah's songs probe into a wide range of issues including: cultural living, love for nature and black women, strengthening of all people, the Rastafarian faith, with its advocacy of repatriation, love and creating a united front. After opening a show for Volcano, his musical career then took the turn it needed to succeed.Ever since, Spla-I-Jah has been in shows with Volcano, Ambush, Mada Nile, Ras Attitude, Ras Iba, Tuff Lion, Bugle, Pressure, and many
more.In
addition, he has been on various collaborations with Brimstone Productions and Lion Tribe Family.
He is also working on his first solo album with Kingz Bread Productions. Expect more from the young warrior Spla-I-Jah in the near future. Myspace profile design courtesy of REDDZ,Kingz Bread production
Checkout!!!
dancehalllink
,Every Friday's (1-4) tune into!!!
triplespinfreejam
Send to phone - More from KingzBread Productions at Myxer
Member Since:
January 23, 2007
Members:
.. .. .. .. ..
..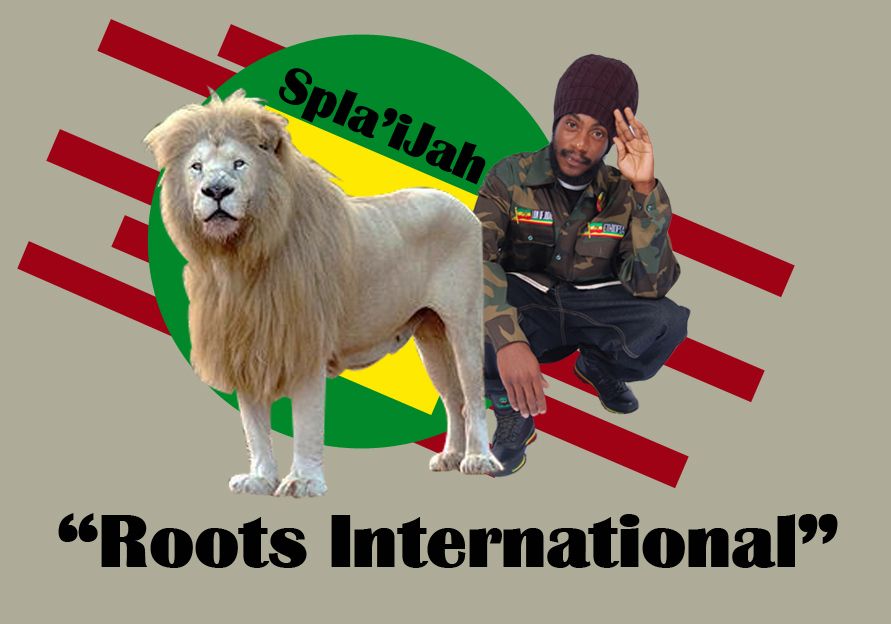 ..

..
Influences:
Record Label:
I'ncient Creations/Entertainment
Spla'IJah de I'cient Warriyah has 8317 friends.