Play

Play Next

Add to queue
Play

Play Next

Add to queue

243,014 plays

Play

Play Next

Add to queue

195,218 plays

Play

Play Next

Add to queue

157,468 plays

Play

Play Next

Add to queue

37,902 plays



Italy's horror inspired extreme metal act STIGMA has its sights set on 2011 as a breakout year. The Undetaker EP - the bands digital only EP and follow up to its sophomore effort Concerto For The Undead - displays the bands ability to fuse staccato, spastic, guitar riffs with uncompromising breakdowns and lyrical themes deriving from horror and cult comic classics, placing STIGMA in a league of its own.

Founded in 2000 by frontman and horror afficionado Stefano "Vlad" Ghersi, STIGMA began its conquest of the Italian metal scene immediately; releasing two critically acclaimed EPs; appearing at the Wacken Open Air and Metal Camp festivals; and terrorizing clubs across Italy sharing the stage with THE BLACK DAHLIA MURDER, NAPALM DEATH, and CONVERGE among others. After signing a multiple album deal with USA-based record label Pivotal Rockordings, STIGMA recorded its debut album When Midnight Strikes! in December 2007 with DISARMONIA MUNDI mainman Ettore Rigotti at DB Studios. When Midnight Strikes! received critical acclaim from media worldwide, with special accolade from Metal Hammer, Rock Hard, and Legacy Magazine, and airplay on IRON MAIDEN vocalist Bruce Dickinson's radio show on the BBC. Following the release of When Midnight Strikes! STIGMA took its horror show on the road for seventy dates, conquering captivated audiences at festivals and clubs across Europe, capped off with a stop at the legendary Belgian hardcore festival Ieperfest and two exclusive shows with BRING ME THE HORIZON and AUGUST BURNS RED in Italy.

STIGMA's mission to supersede its breakthrough debut album and unleash another tasty lesson in horror yielded Concerto For The Undead, the band's sophomore effort released in North America and Europe through Pivotal Rockordings in April 2010, and later through Doom Patrol Foundation in Japan and Stomp in Australia. Recorded at Fear Studio and produced by BRING ME THE HORIZON guitarist Jona Weinhofen and mixed and mastered by Scott Akins (BEHEMOTH, CRADLE OF FILTH, SYLOSIS) in December 2009, Concerto For The Undead ferociously barrages listeners with uncompromising, vertiginous riffing from beyond the grave complemented by infectious gang shout choruses, relentless blast driven drumming, and thundering bass lines. The cover artwork, a stunning comic-esque tribute to all things Tales From The Crypt, was created by Andrea Berton of Corefolio Design and features comic illustrations that accompany STIGMA's lyrical fright-fest. Jamie Hope (ex-THE RED SHORE) and Jon Hunt (ex-DEAD TO FALL) also make guest appearances onConcerto For the Undead. Following a heavy tour schedule in summer and fall 2010 that included festivals across Europe and a tour with TRIGGER THE BLOODSHED, STIGMA returned to Italy in winter 2010 to begin writing new material for The Undertaker EP.

The Undertaker EP - released in January 2011 through Pivotal Rockordings - was engineered by Italian producer Simone Mularoni and mixed/mastered by the Bombs of Death Productions duo of BLEEDING THROUGH singer Brandan Schieppati and ANAAL NATHRAKH main-man Mick Kenney; with the exception of the title track "The Undertaker" which comes from Concerto For the Undead. Artwork for the EP was created by Daniel Mcbride (BORN OF OSIRIS, VEIL OF MAYA, AFTER THE BURIAL). The Undertaker EP coincides with the release of the music video for "The Undertaker" which was filmed and produced by Salvatore Perrone (SUICIDE SILENCE, DEVILDRIVER, EVERGREEN TERRACE). Horror and metal fans alike have everything to look forward to as STIGMA continues to wreck havoc in 2011.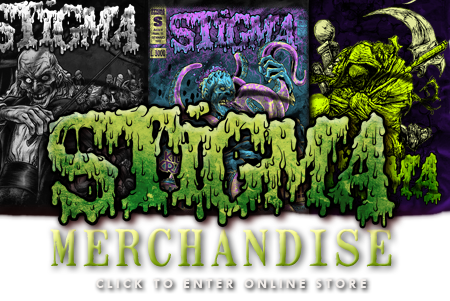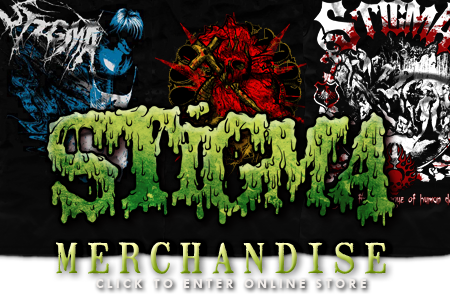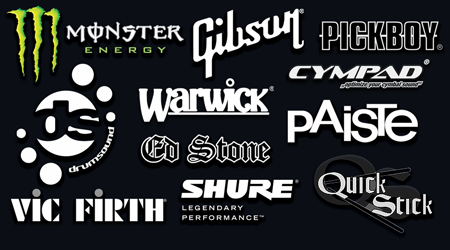 STIGMA has 36540 friends.


URL | www.myspace.com/STIGMAHC

WEBSITE | www.stigmahc.com

HOMETOWN | Mondov-Hell, Italy

TOUR BOOKING | ..Stefano Ghersi

BOOKING ITALIA | ..Claudio "Jeff" Maggioni
GHOST AGENCY

SCANDINAVIAN BOOKING | Carsten Brogaard
REVOLUTION MUSIC

PRESS ENQUIRIES (ITALY) | Eros Pasi
PR LODGE

PRESS ENQUIRIES (UK) | Anna Meacham
PURPLE PR

PRESS ENQUIRIES (AUS) | Mike Lenton
STOMP ENTERTAINMENT

GENERAL PRESS ENQUIRIES | Ian Crepea
PIVOTAL ROCKORDINGS

MANAGEMENT | Stefano Ghersi

LAYOUT | Daniel McBride Design

LABEL (EU/USA) | Pivotal Rockordings

LABEL (AUS/NZ) | Stomp Entertainment

LABEL (JP) | Doom Patrol Foundation