Play

Play Next

Add to queue
Play

Play Next

Add to queue

1,203,650 plays

Play

Play Next

Add to queue

451,498 plays

Play

Play Next

Add to queue

92,691 plays

Play

Play Next

Add to queue

28,233 plays

Play

Play Next

Add to queue

739,012 plays
Transparence Runnin' electro
by Marcos Mas - Madmasfilms
Transparence Clouds vs Nina Simone
Transparence Time feat elle.p
Transparence feat Kississings Sexual lies
Transparence Over the night
Transparence Joy feat african children
Transparence vs Sex In Dallas feat Biladoll - Forever Young
Transparence feat Charly Brown Gammapop
Transparence End of circle piano
Transparence Your life
Transparence Make me sad
Transparence Fredo Viola 'The sad song' remixed
Transparence Musical Poem (Jean Dif)
Transparence Paris romance
Transparence Brainstorm
Transparence Pep's 'Liberta' remixed
Transparence Musical Poem - Rimbaud
Transparence Featured Artist
Clarté
©Sophie Daniel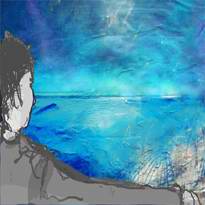 Copyright : © J C Artwork
Other Artworks © Laure Ourmières
All tracks are protected by law
Runnin' became a hit in few days.
Thank you for visiting Transparence's
Official MySpace page
********************************************************************************
The Author is for now maintaining this site. Thank you for the continued support and interest you have shown here.
Please feel free to leave messages or comments and i will try to respond to all of you in a timely manner.
TRANSPARENCE RMX
_____________________
Vanja 'Survive' (Naïve)
Pep's Liberta (Universal)
Sex In Dallas (Record Makers)
Fredo Viola (Because Editions)
+ Cassius, The Carps, Anoraak, Zircaplanet, Glorious, Horner, bhg, m5, Electrolux //kc and the sunshine band etc..
TRANSPARENCE has 87449 friends.
Genre: Electronica / Other / Pop

Location Paris, London, Un

Profile Views: 5891107

Last Login: 5/6/2013

Member Since 7/16/2006

Type of Label Indie

Bio

Members

Transparence

Influences

Sounds Like



Transparence Political child

Transparence vs The Carps All the damn kids

Transparence version of Nightdrive with u (anoraak)

Transparence Vanja 'Survive' rmixed

Sounds & Emotions, Dancing & Crying, Melodies & Harmonies. Originally from Paris, Transparence aka Auré has been travelling the world performing with a unique style. Talking about the name 'transparence' the artist says: "why not ? i'm an invisible person, i love fluid feelings and walking on the beach in front of the ocean.". Transparence was born in Versailles (Louis XIV, Daft Punk, Air, Phoenix, Charly Brown), France, and spent his first years living in London. Ever since the age of 6, Transparence has been mainly passionate about composing, singing and performing. Transparence began playing the piano at the age of six stating that his parents were strict in keeping up his practice, for which he later thanked them. Working in Radio, at 15, Transparence started to work in the record business early on at the age of 18. /Playing other instruments such as guitar. Transparence later studied art, music and cinema. The composer made many solo piano works inspired by musicians like philip glass or steve reich, always creating his own music in different styles. Transparence also worked with several french bands, made hip hop killer tracks & acoustic magical songs 4 other bands. The artist performed non-stop for ten years, and therefore acquired a lot of stage experience, which was the very first thing that Transparence was so attracted to. Besides, the composer has also fulfilled miscellaneous functions such as artistic director, arranger, dj, beat maker, sound engineer, sound designer, pianist etc.. Everyone is here for a reason, but that reason will never be seen unless you pursue it and that reason is MUSIC. Transparence loves travelling and likes every kind of music. Transparence song 'runnin' became a hit in few days :) 'Music 4 fun, Music 4 life'. This quote makes sense. "Turning yourself into creation is a real drug above all in some very bad moments. "As a result Transparence music has been the way to express some good and some bad feelings which happen in our lives. Emotion & melodies are the key words. You will definitely feel better the emotion in songs like 'Make me sad', 'Political child' or 'End of circle piano'. Transparence music may be released in the future. Or not. "Never say never, justin's such a philosopher".

http://www.transparencemusic.com


Transparence feat Charly Brown Love me again

Transparence No future


..
Transparence Cassius 'Toop toop' remixed
..Influences..
Air, Philip glass,Sigur ros,
Mellow, Daft Punk,
Steve reich, John Adams,
Brian Eno, Robert Fripp,
Coldplay, Keith Jarrett,
John Cage, Classical music,
Erik Truffaz, Ninjatune,
King Crimson, Warp
Records, Kraftwerk,
The Infadels, Vangelis,
Jazz, Frank Zappa, Danny
Elfman, Portishead, The
Mars Volta, David Bowie,
Sébastien Schuller,
Johnny Cash, Bob Dylan,
Dave Matthews Band, Lamb,
Fiona apple,Rage against
The machine, Timbaland,
The Nerd, Dj Shadow,
Royksopp, Fat Boy slim, Janis
Joplin,TTC, The Chemical
Brothers, Billy Holliday,
Pink Floyd , Amon Tobin,
Bjork, Jimi Hendrix, Gusgus,
Queens of the Stone Age,
Redhotchilipeppers, Pierre
Schaeffer, Pierre henry,
Zero 7, Canned Heat,
The orb, High Tone, dub,
Ezekiel, Wu Tang clan,
Radiohead, Nirvana, Bob
Marley, Aretha Franklin,
Lauryn Hill, Jacques Brel,
Léo Ferré, Aznavour,
Brassens, The Rolling Stones,
Deftones, System of a down,
Korn, M Manson, Sonic Youth,
The Beastie Boys, Ravi
Shankar, Ben Harper, Elvis,
John Lennon, Beatles, Aphex
Twin, Guem, Enio Morricone,
The Doors, Police, Noir désir,
Melville, Bruno Coulais,
Joe hisaishi, Nujabes, Jeff Buckley......
..Universal Traveller
..............Every Sounds
On Earth.