TRENTEMØLLER VS. EFTERKLANG ARTWORK CONTEST
Artwork Contest – Efterklang vs Trentemøller

Trentemøller has teamed up with Efterklang and as a result they're presenting two superb remixes, which will be out on iTunes, but they're still missing the release's artwork! Therefore the guys are now hosting an artwork contest, putting it in your hands. Check out the tracks and contest details here on the Filter website and get started! Submission deadline is 5th August 2011.

FOR MORE INFORMATION CLICK HERE!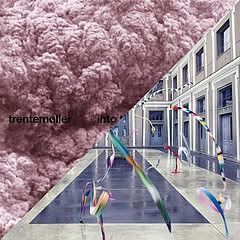 ....
Please address your remix requests to remix (@) s-e-n (dot) biz


Please see my tourschedule here.


Please address your booking requests for Trentemøller (DJ SET) to Clique Bookings.


Please address your request for live touring in Scandinavia to Beatbox Booking & Concerts, for all other live booking requests (excl. Scandinavia) to ..William Morris Endeavor Entertainment...



I'm sorry, but I have no time to listen demos on MySpace. If you want me to listen your music for whatever reason, please send a CD by post to the office in Hamburg and they'll forward it to me.
Trentemøller has 96295 friends.